Gerald Quon Awarded NIH grant featuring high-risk, high-reward research
This program is designed to support highly innovative, transformative research.
The National Institutes of Health (NIH) today announced the award of 106 grants to support highly innovative and broadly impactful biomedical or behavioral research via the High-Risk, High-Reward Research program, which funds highly innovative proposals that may struggle in traditional peer-reviewed grants due to the high risk of the proposal. The focus of this year's support was on gaining an understanding of long-term memory, social determinants of suicide, the functional consequences of health disparities in drug development, and the impact of athletic injuries on long-term health.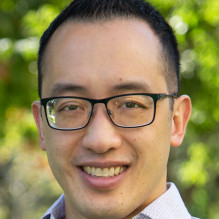 Gerald Quon was one of the 106 awardees of the NIH-supported high-risk, high-reward research grants. Quon's project is titled "Linking Genetics to Cellular Behavior and Disease Via Multimodal Data Integration" and aims to focus on the impact of genetic variation on cellular phenotypes such as morphology and behavior. This research aims to develop deep learning-based frameworks to characterize how molecular and cellular phenotypes covary, then predict how these cellular behaviors mediate the effect of genetic variation on the risk of illnesses such as psychiatric and neurodevelopmental disorders.
More Information
Primary Category
Secondary Categories