DEI Task Force Is Seeking New Committee Members
Mission Statement: The Genome Center's Diversity, Equity, and Inclusion (DEI) Task Force aims to monitor and improve the workplace climate at the Genome Center by diminishing the barriers to equity in the center.
The DEI Task Force is seeking new committee members! If you'd like to get involved in DEI-related activities at the Genome Center to make our workplace more accessible, equitable, and inclusive for all GC members, join us as either a quorum or volunteer member.
A quorum member would be expected to attend the majority of meetings.
A volunteer member would be asked to volunteer at DEI@GC events, but not required to attend meetings.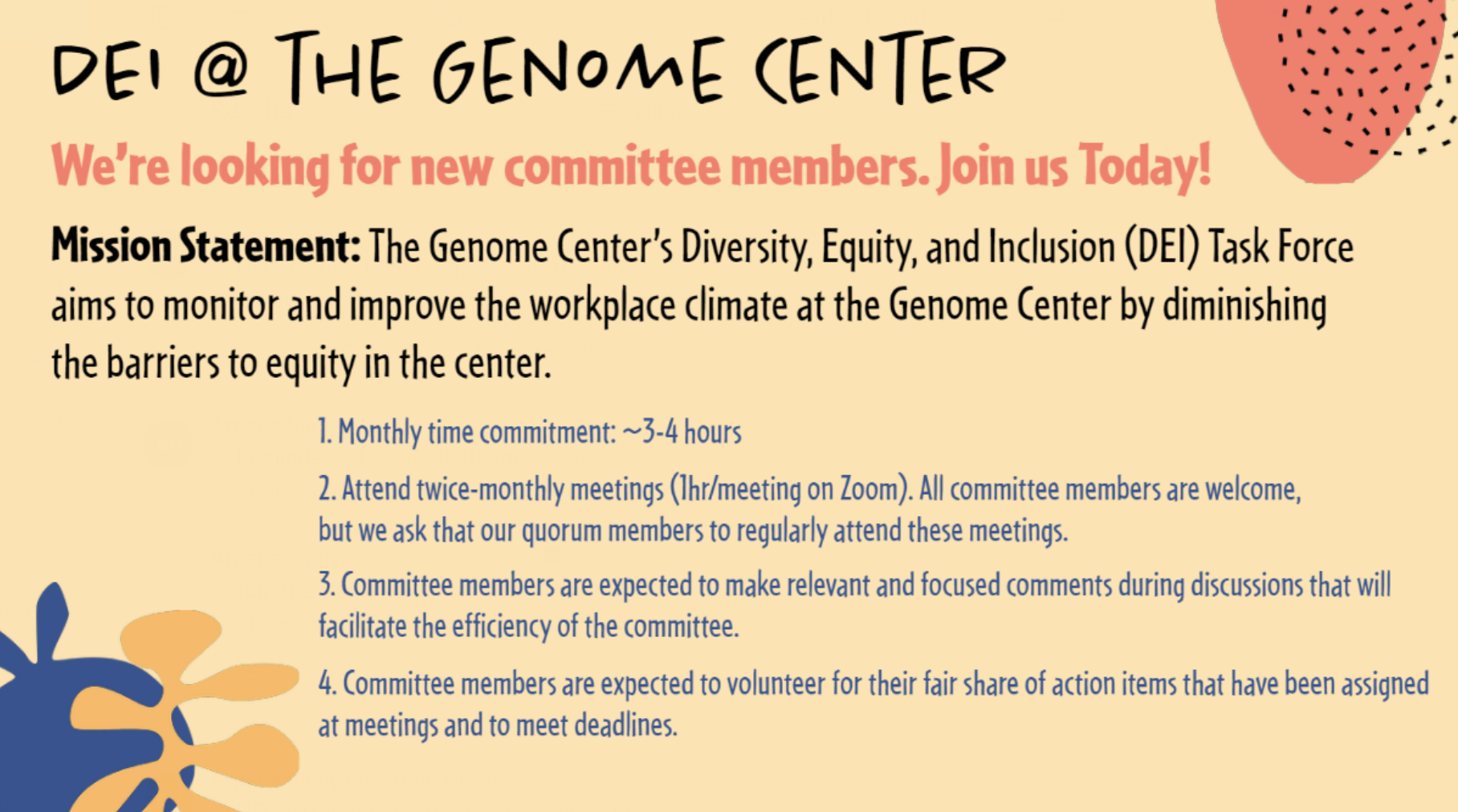 Expectations for quorum and volunteers members:
Monthly time commitment: ~3–4 hours
Attend twice-monthly meetings (1 hr/meeting on Zoom)

All committee members are welcome, but we ask that our quorum members regularly attend these meetings.

Committee members are expected to make relevant and focused comments during discussions that will facilitate the efficiency of the committee.
Committee members are expected to volunteer for their fair share of action items that have been assigned at meetings and to meet deadlines.
If you are interested in joining the committee please email genomecenterweb@ucdavis.edu.
Primary Category